请注意,本文编写于 230 天前,最后修改于 226 天前,其中某些信息可能已经过时。
查看中文版:


Please note that using crack software to activate JetBrains products is illegal and violates the software license agreement and laws and regulations. The methods provided in this article are for learning purposes only and should not be used for any other purposes. As a well-known software company, JetBrains offers legitimate license purchase options to support the legal use of its software.


JetBrains is a renowned company in the field of software development and project management, with products including integrated development environments (IDEs) for various languages such as Java, Groovy, Kotlin, Ruby, Python, PHP, C, Objective-C, C++, C#, Go, JavaScript, and SQL, etc. Its software is widely used in Android application development and has achieved significant achievements in development, design, and language.

Supported products (including activation codes and crack files):
IntelliJ IDEA
AppCode
CLion
DataGrip
GoLand
PhpStorm
PyCharm
Rider
RubyMine
WebStorm
In this article, we will use PyCharm as an example, and the activation methods for other products are similar.
The latest version of PyCharm on JetBrains is currently version v2013.1, so we will provide a crack activation method for this version.
Crack Activation Process:
Download Crack Files
此处内容需要评论回复后(审核通过)方可阅读。
Copy Crack Patch
Copy the ja-netfilter-all folder from the crack patch folder to the root directory of drive C.
Crack Method
Find the corresponding installation file in the
ja-netfilter-all
-
scripts
folder for the software.
For Windows System :
install-all-users.vbs (Install for all users)
install-current-user.vbs (Install for the current user)
For Other Systems :
install.sh
Find the
*.exe.vmoptions
file in the installation directory of the software, for example, mine is "D:\Program Files\PyCharm\bin\pycharm64.exe.vmoptions". Open it with a text editor and add the following code at the end:
-javaagent:C:\ja-netfilter-all\ja-netfilter.jar=jetbrains
--add-opens=java.base/jdk.internal.org.objectweb.asm=ALL-UNNAMED
--add-opens=java.base/jdk.internal.org.objectweb.asm.tree=ALL-UNNAMED
Enter Activation Code
Find the corresponding software activation code file in the Activation Codes folder, run the software, choose Activate PhpStorm - Activation code, enter the registration code provided in the compressed file, and then click the Activate button.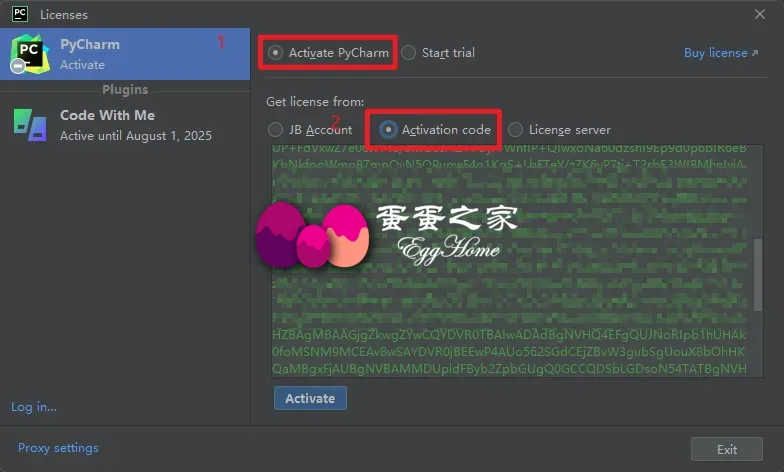 Congratulations, you're done!